After adding devices or importing data, you must create an index pattern to act as a source for your visualizations.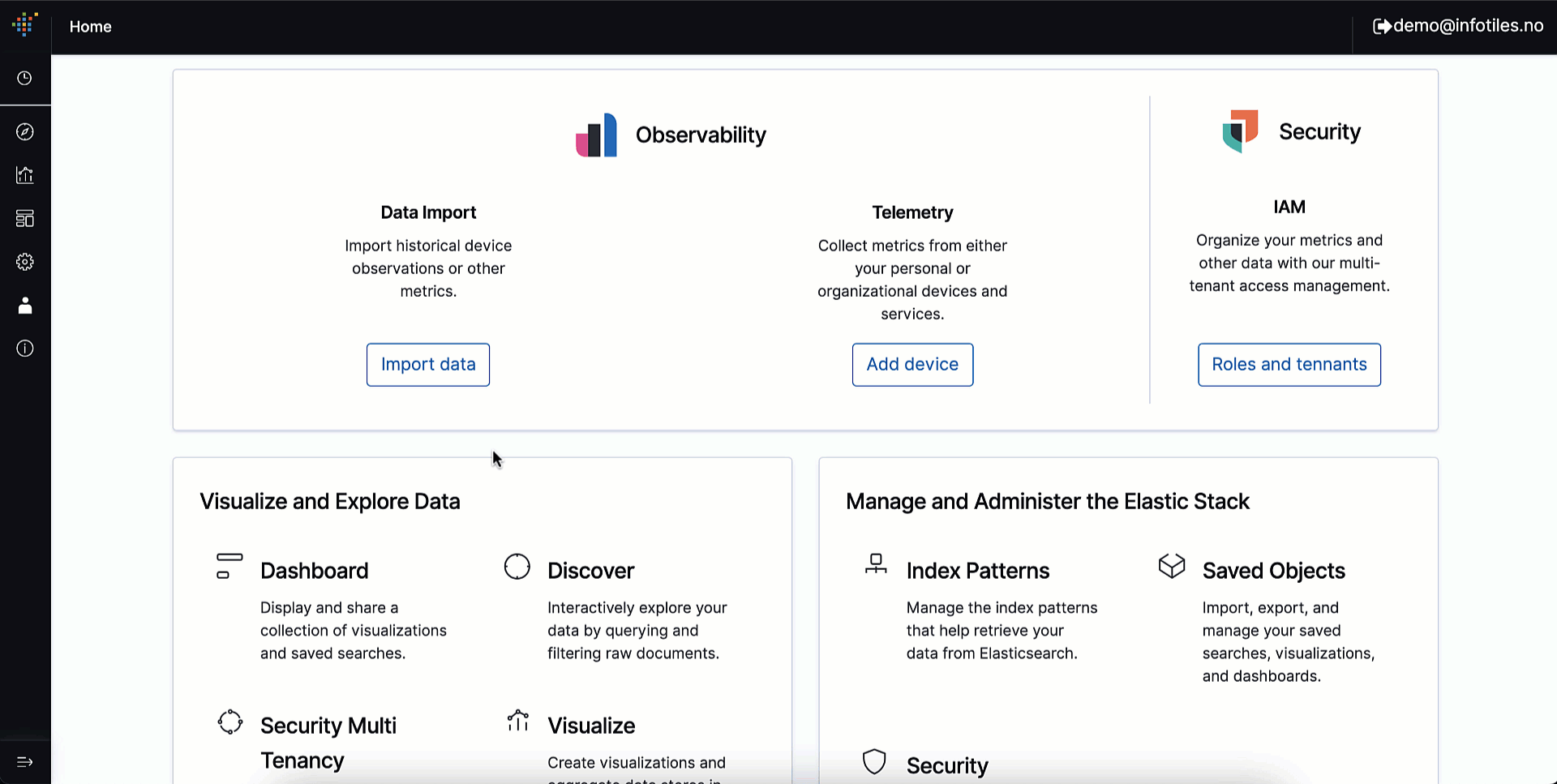 Instructions
Step 1. Open Create Index Pattern panel
1. Directly access here. Or, from the Lab, click Management on the left sidebar menu
2. Click Index Patterns on the submenu.
3. Click Create Index Pattern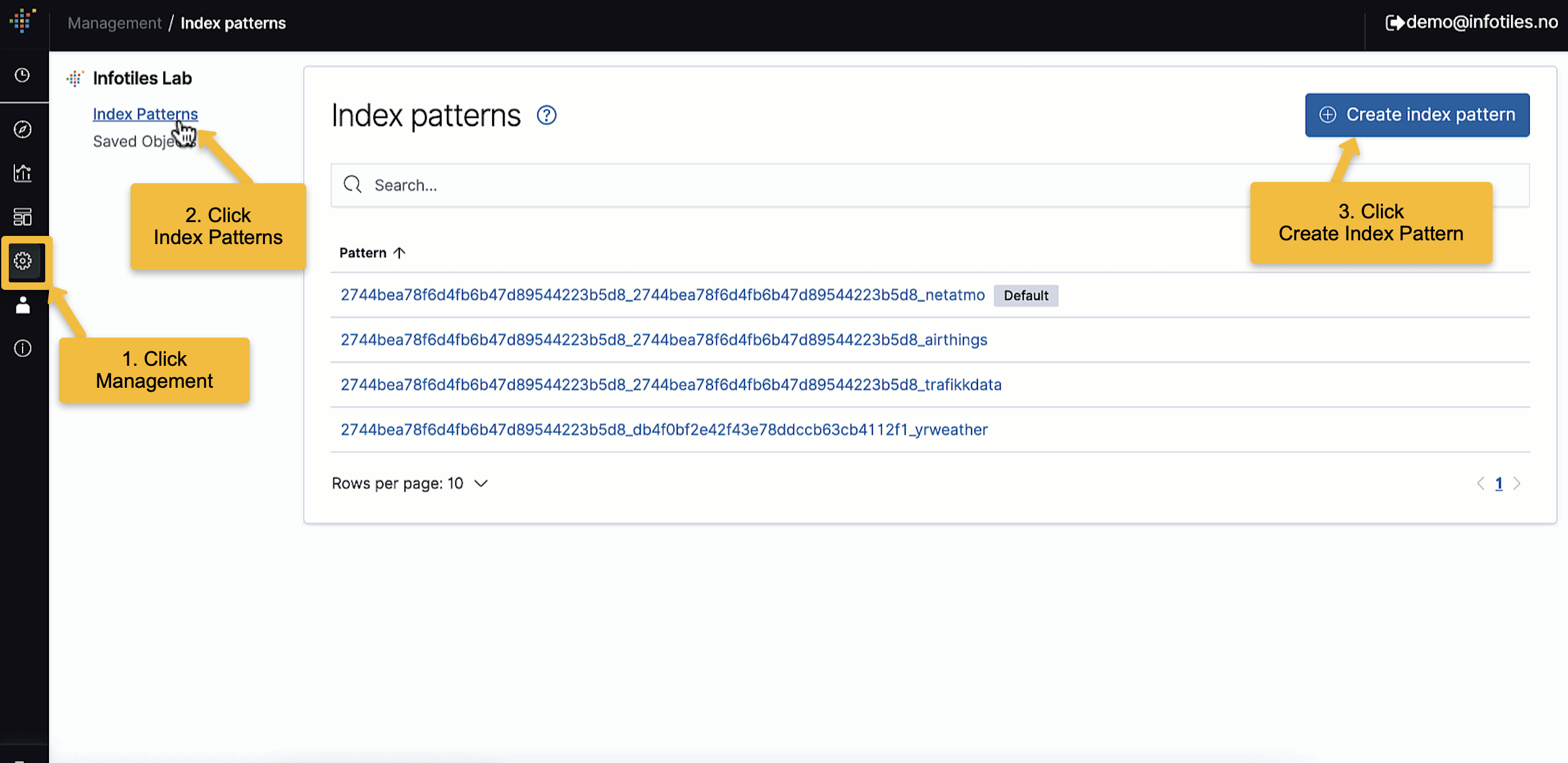 Step 2. Create Pattern
1. Define index pattern
1. 1. Search for your index name.
Select the index name "household" we created the example from data import.
Tip:
You can use a

*

as a wildcard in your index pattern.
You can't use spaces or the characters

\, /, ?, ", <, >, |.
1. 2. Click Next step

2. Configure Setting
2. 1. Open Advanced options to add a friendly index pattern ID
2. 2. Click Create Index Pattern to finish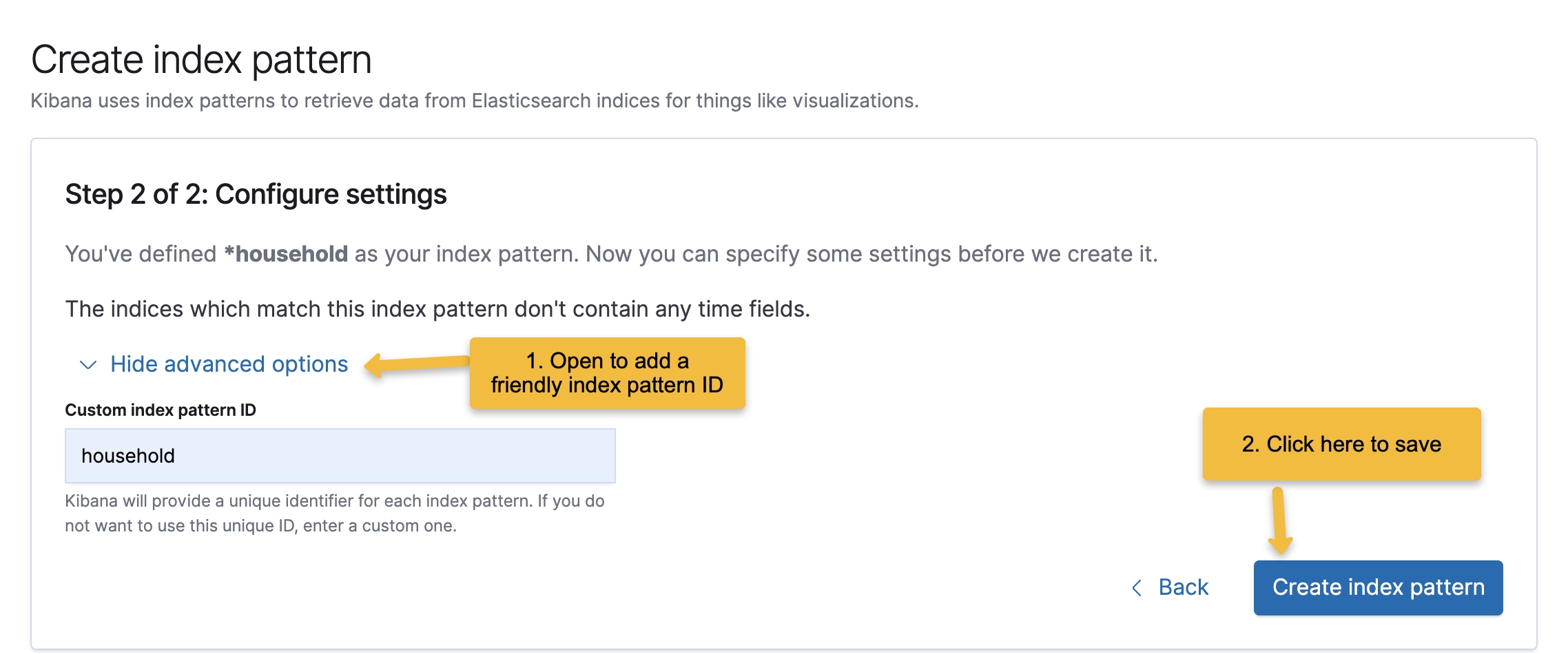 Outcome
An Index Pattern is created as "household". When you create visualization, you can select "household" in the list of sources.