Groups are used to manage users that all need the same access and permissions to resources (Index Patterns, Visualizations and Dashboards).
Prerequisites
Table of content
Instructions
These instructions help you identify the current group and switch to another group.
1. Check your selected group
In the screenshot below, I am now in the Private, which contains only 1 dashboard.
2. Switch to another group
This instruction shows step-by-step to change from current group to another one.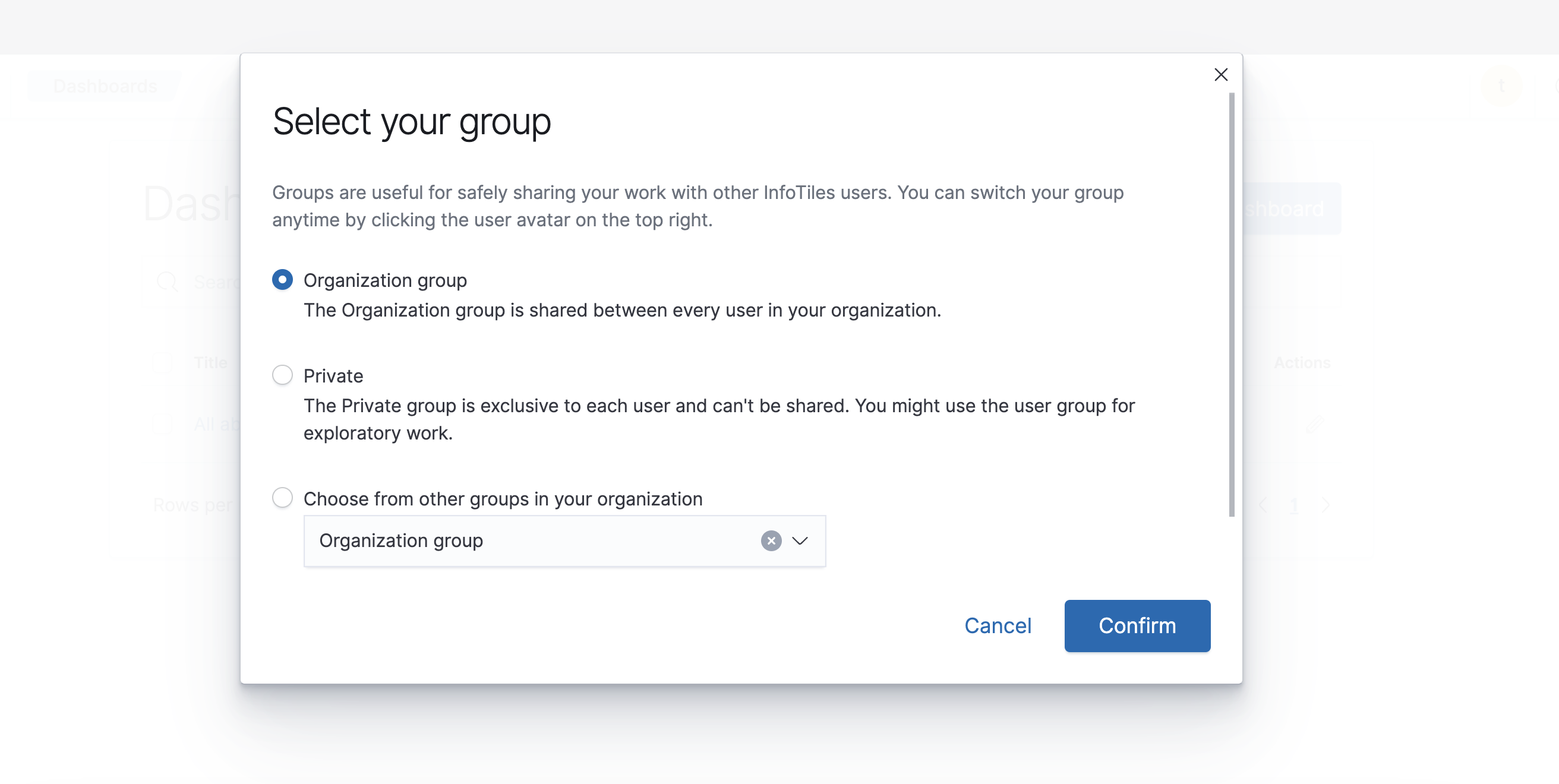 As a result, you should see data and resources associated with your active group.