To start working with dashboards, make sure to
To create a new dashboard
1. Go to Dashboard on the left sidebar menu
2. Click Create Dashboard
3. Add visualizations to the dashboard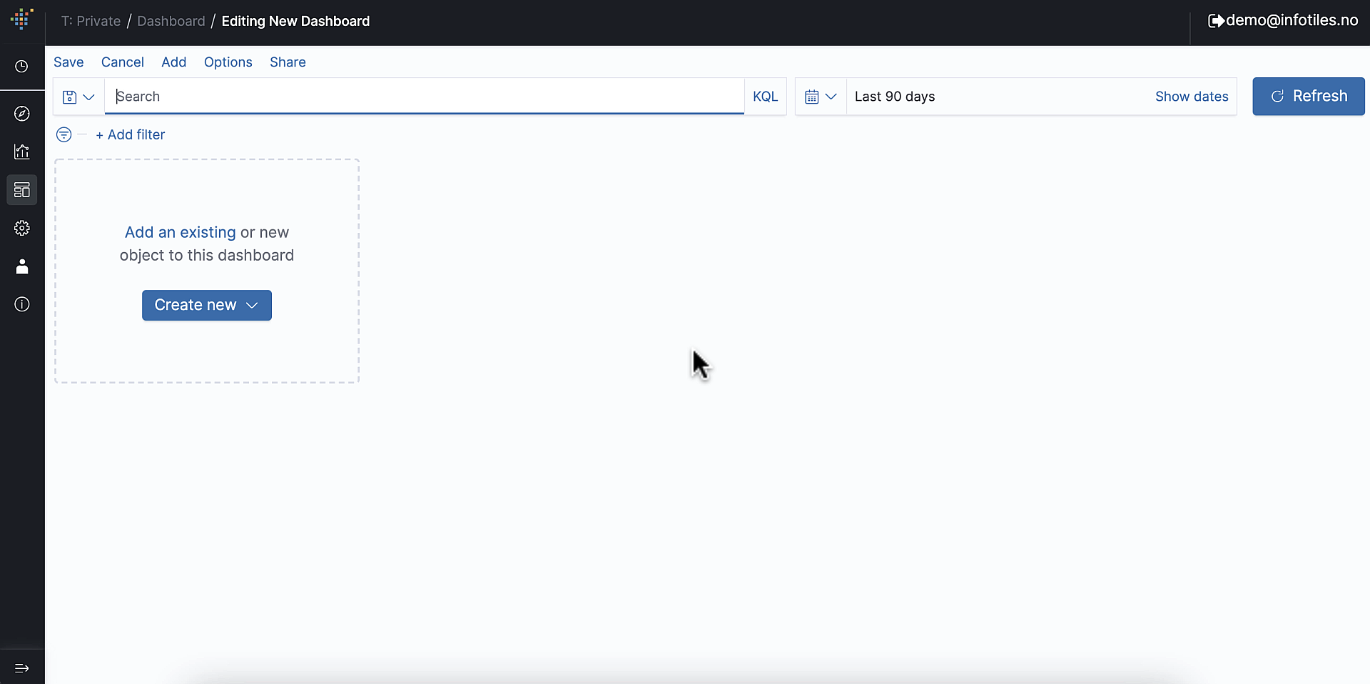 4. Save the dashboard
Click

Save

on the top right corner.
Add title and description to the dashboard for later use.
Add an existing object
1. Click Add an existing
2. Select visualizations you would like to add from the list
3. Click anywhere outside the side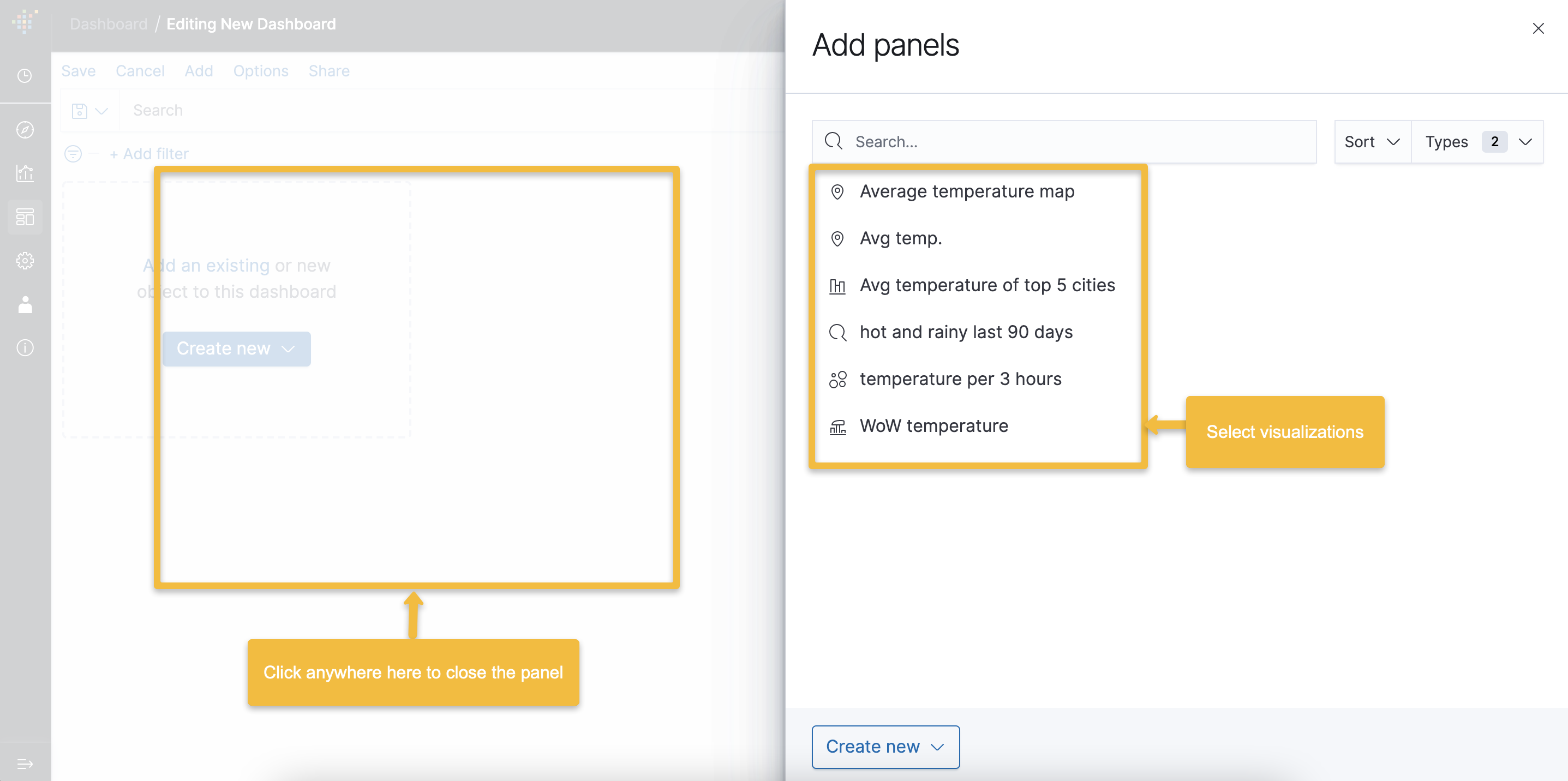 Create new visualization
You can create new visualizations directly from the dashboard.
Learn more How do I create a new visualization?