InfoTiles is primarily designed to ingest data through connections such as API, IoT and SCADA. You can follow this step to stream your data from SCADA and discover insights.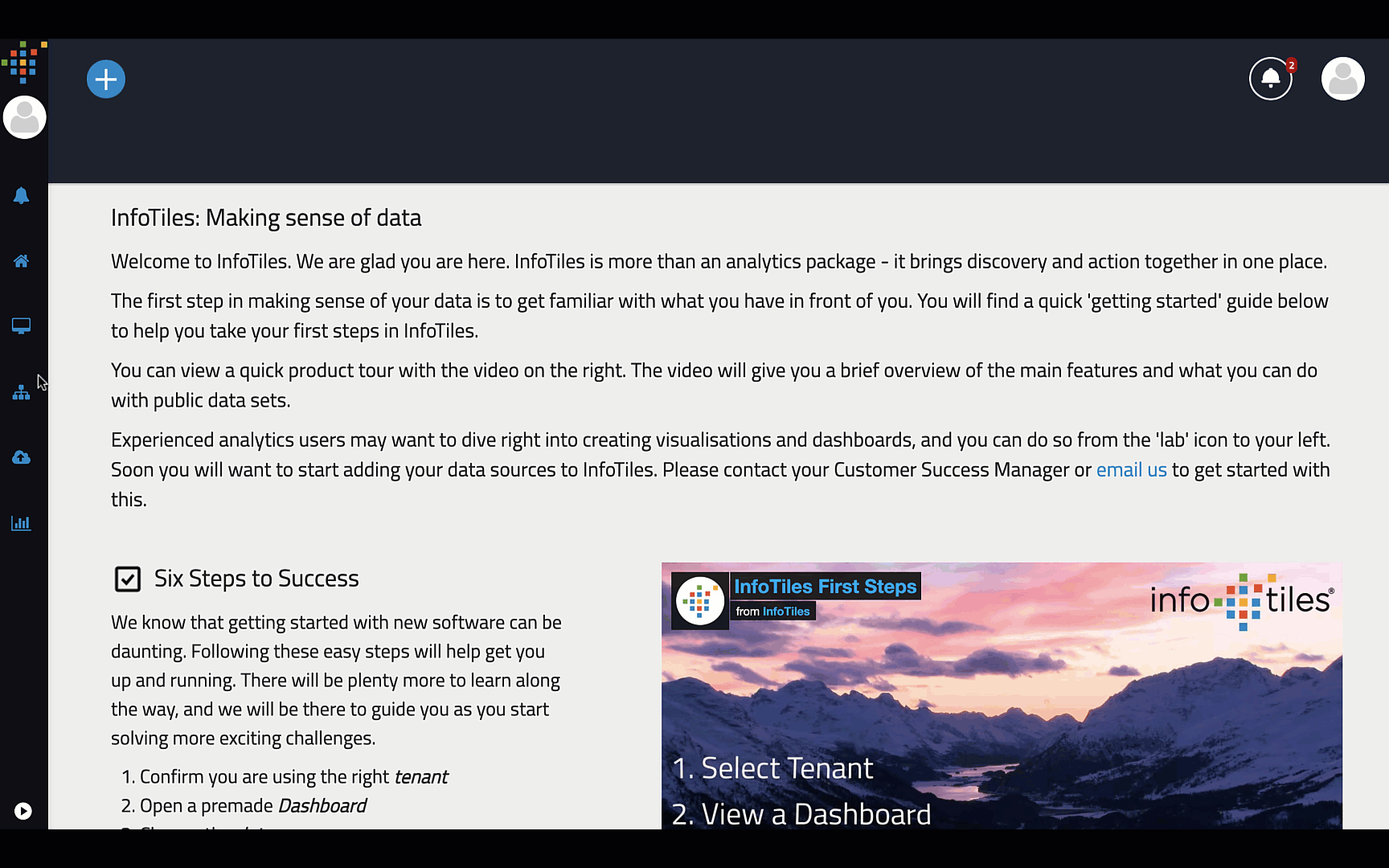 Prerequisites
Lists of your IoT devices' manufacturing name
Instructions
Step 1. Select My devices on the left sidebar menu
Step 2. Click Add new device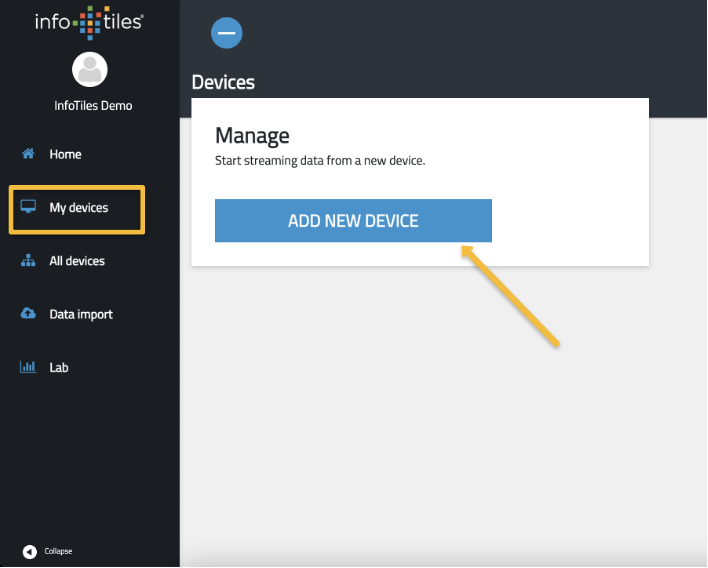 Step 3: Fill in the required information
Device ID: should exactly match with the ID of the tag.
Display name: a friendly name of the tag to display on InfoTiles
Device type: select SCADA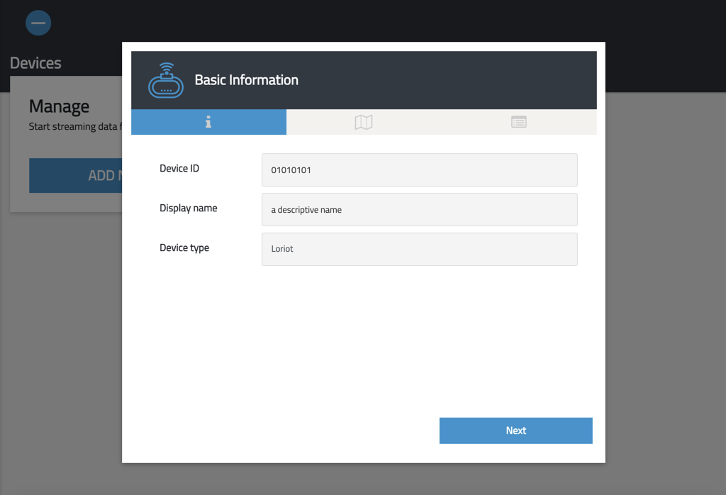 Map to a geographical location
Drag and drop location marker to map Tag ID (or Device ID) to geographical position (lat/long/address)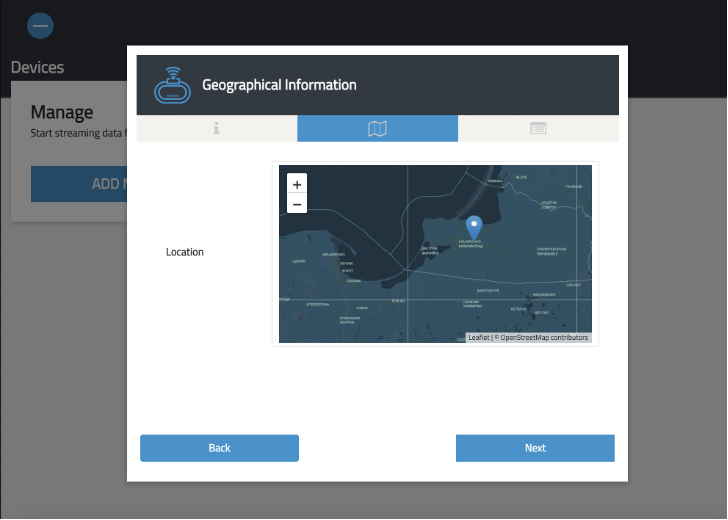 Add description and metadata
Note: Metadata should follow by the prefix observationType_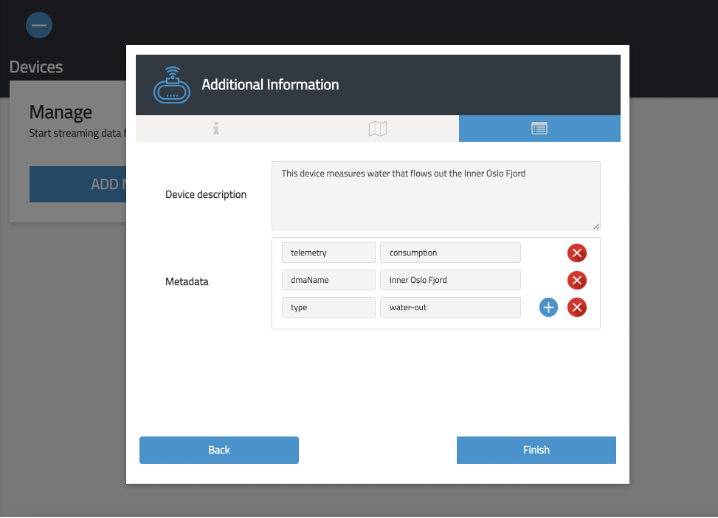 Step 4. Click Finish to save the new device.
Outcome
The new device is now displayed under My devices.