A saved search is a convenient way to retrieve and reuse your current view in Discover. Saved searches can be used to build visualizations or add search results into dashboards.
Saving search stores the query text, filters, and current view of Discover—the columns selected in the document table, the sort order, and the index pattern.
Prerequisites
You are exploring your data in Discover.
Table of contents
Save your search
Start with the scenario that we want to monitor and visualize "Cities with high rainfall and strong wind in October". The public data Netatmo is used for the example.
The screenshot below gives an overview of elements you can save in a search:
(1) Query bar: add the query text "rain24H>0.8 AND windStrength>5"
(2) Filter by time: timestamp, is between, 2021-10-01 and 2021-10-31 . Learn how to use the time filter here.
The current view of Discover:

(3) Index Pattern: netatmo
(4) Selected fields: city, rain24H and windStrength
(5) Document table: click Time column to sort by most recent
Instead of repeatedly setting all criteria above, you can save your search and simply open it again.

To save your search after exploring data:
1. In the Discover page, click Save on the toolbar.
2. Add Title, then click Save.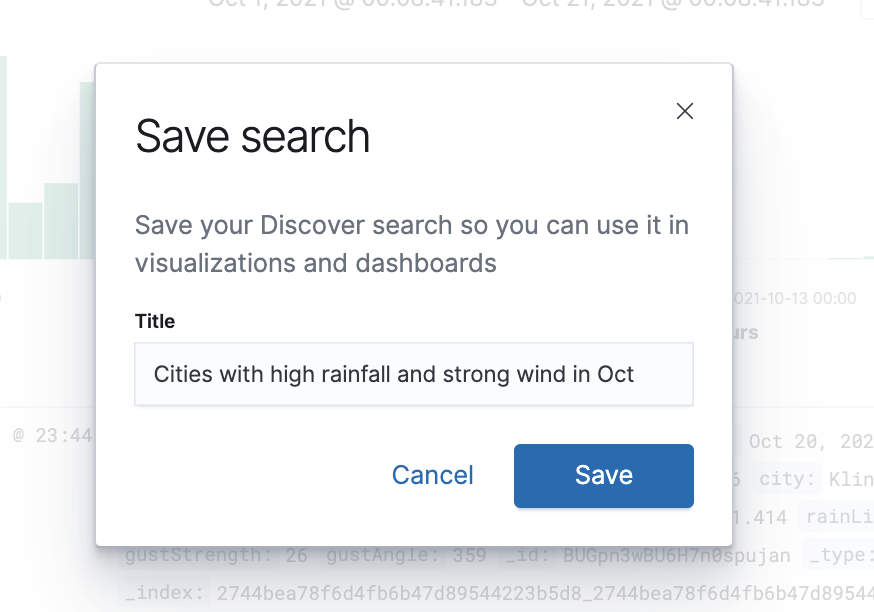 Open your saved search
To retrieve your search results to Discover, there are two options.
Option 1: From Discover
1. Click Open on the toolbar
2. Select the saved search
Note: The Index Pattern associated with the saved search will be applied even if another Index Pattern is currently selected.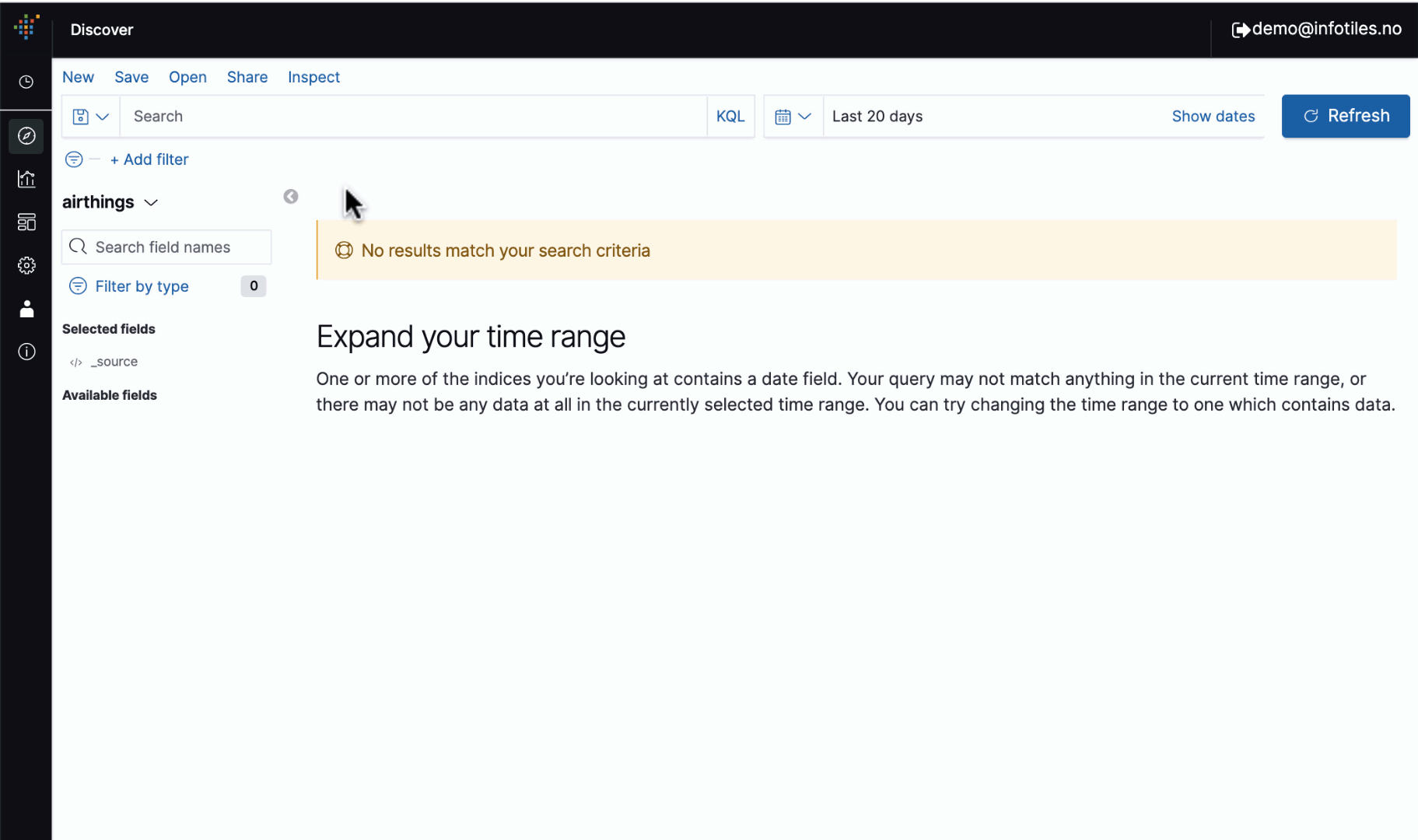 Option 2: From Saved Objects
1. Click Management on the left sidebar.
2. Click Saved Objects to open the list
3. Click the title of the saved search to load it in Discover.

Differences between Saved search and Saved query
Saved queries are different from saved searches. Saved queries primarily store query text and do not contain information in Discovery.
Further readings